Hey friends,
Keeping employees should always be a top goal.
By 2023, a shocking 35% of workers may quit yearly. And now that working from home is the norm, employees have more employers to choose from than ever before.
HR leaders must come up with various ways to keep employees on board.
You can improve your retention efforts this year and in the future by having open feedback channels, creating a culture of recognition, and using other vital techniques.
In my most recent whitepaper collab with Unit4, we dove into six employee retention strategies you can look at to retain top talent, especially during this Great Resignation.
Have a great week ahead!

If you don't find this valuable, you can permanently unsubscribe at the bottom of this email. If you like it, tell your friends to subscribe here.
---
💁‍♂️Top Post of the Week
In the world of tl;dr, the occasional longer-than-usual post is a good interruption. Especially if it goes deep into a specific space. In this case, it is about why you shouldn't accept a counter offer, and I listed ten reasons.
Since the LinkedIn algorithm is dependent on interactions, my parting words are to encourage more examples in the comments.
These factors made this my week's top post with 26k+ impressions and 125+ interactions.
More tips from my online LinkedIn training program.
---
🎧 Work It S1E4: Golden Gate Ventures' Vinnie Lauria on how to hire talented people and make them stay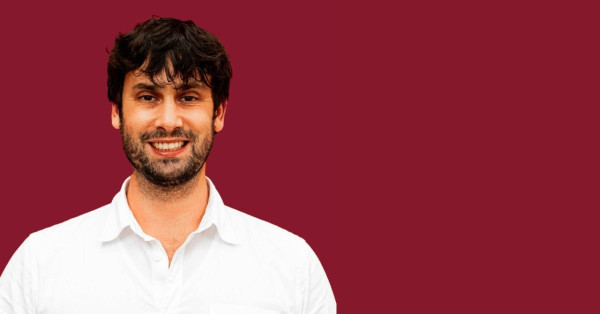 Venture capitalist and founding partner of Golden Gate Ventures, Vinnie Lauria explains how he spots and keeps talent in the workplace. He reveals his favourite interview questions to ask, how he grows employees in his company, and why he believes a good team is more valuable than a good product.

---
🎧 Work It S1E5: When artificial intelligence picks your resume
A human sifting through hundreds of resumes to interviewing candidates is being replaced by technology to shortlist talent. For instance, a pre-screening chatbot can ask "knockout questions" using natural language processing. Can machines find the right person for a job? CEO of Xopa AI, Nina Alag Suri explains how it works.
---
🎧 The Adrian Tan Show EP94: Intellect Theodoric Chew on the state of mental health
In the resumption of my podcast, I speak with Theodoric Chew, the Co-founder & CEO of Intellect, Asia Pacific's largest employee mental health benefits company that provides comprehensive mental healthcare for leading workforces and consumers.
---
🎧 The Financial Coconut Podcast Are You Getting Paid Your Worth In Your Job? [TFC 155 with Adrian Tan]
You may love your job, your colleagues are your friends, and your boss is the best in the world, but all these mean nothing if your salary is not enough to support you. Could it be time to ask for a pay raise?
Before you march into the office and demand it, you may want to listen to this episode first. I guest on this Financial Coconut episode to share three things you need to work on before asking for a pay raise in this episode.
---
Thanks For Reading
Don't forget to check out: