Hey friends,

When I started my first business at the age of 24, I had zero ideas 💡 on how to operate in my newfound status as a business owner.
It was worse when we started having our employees. Unlike the co-founders and family members within the team, these are folks with that I have no prior relationships.
I had to "boss up."
Getting the available reference from television 📺, I behaved more seriously 🧐.
Communications became more professional, and I created power distance by not having lunch with my employees since I felt we should keep our relationship "professional."
It is my way of creating a suit of armour to position myself in a place of authority so I could perhaps 🤔 manage better.
I imagined myself as the hard-nosed dictator or wartime general, commanding my comrades or troops effortlessly.
And it did during the formative period when employees were still green and new to the company.
But in due course, the reality drifted further away from what I envisioned.
My facade made me seem aloof and authentic feedback never surfaced. (Fortunately, feedback still came through to the other co-founders)
What I thought was my suit of armour turned out to be a deadweight instead.
I decided to shed my armour subsequently and be myself. It improved my relationships with my employees, but the lack of deadweight also made me lighter with one less thing to focus on.
Since then, I have had the chance to work in different companies and have witnessed various forms of body armour that people put on.
One example is the insistence that they know everything because of prior success (hence stopped listening to others), forgetting the initial success came about because they were actively listening 👂 to all.
So in looking at what you put up at work today, ask yourself - is this really an armour that will help me, or am I just slinging deadweight around.
Have a great week ahead!
As always, if you don't find this valuable, you can permanently unsubscribe at the bottom of this email. If you like it, tell your friends to subscribe here.

This issue is brought to you by Remote.com:
---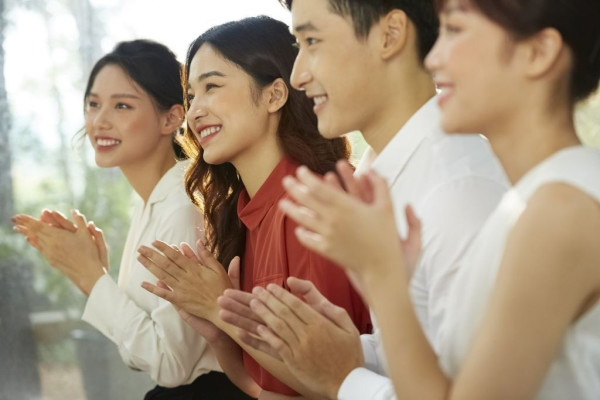 Here are some ideas that organisations, big or small, may consider implementing to create a congenial workplace with happy and motivated staff who will stay longer with the organisation.
---
How much money can you make doing food delivery in Singapore?
A recent post by one food delivery rider in Singapore showed him making S$8,511.64 in March 2022, albeit this came at the expense of working for 31 consecutive days.
That is easily triple the starting pay for a Poly grad or double a Uni grad.
If you are looking at graduating soon, should you consider this as your next step forward?
Read on to find out.
---
📱Software/App Recommendations
Turn your smartphone into a hi-res webcam
Most built-in webcam sucks. Especially if you are using an older computer model.
If you do lots of video calls or presentations, it may be worth investing in an external webcam.
But before you do that, consider using the camera on your phone instead.
By installing the app and the software, you can tether to your smartphone and turn it into a hi-res webcam.
You can use the wifi mode but I would recommend tethering it on a wire to minimise any lag due to bandwidth.
The setup for this can be a bit lengthy but it is a one-time setup and the link below has a video walk-through to guide you.
---
(80% completed)
I am drafting this newsletter accompanied by drilling sounds from right above my unit. Even though we are separated by a floor, I feel the drill being next to my ear. I actually tried recording but the drilling is apparent.
Given the hiatus, I actually redid some of my material to simplify things and make it easier to learn. With a few more days of renovation to go, I am on standby to binge through my recording to keep April's soft launch on track.