Hey friends,

In a recent column by Wong Su-Yen, she discussed what it takes to succeed as a solopreneur.
My first solopreneur endeavour came about after my first business in recruitment. I went into career coaching and was sorely unprepared for what I needed to undertake without the option of delegating.
Solopreneur is very hands-on since you are the essence of the entire business rolled into one. And similar to the gig worker, your downtime = your business downtime.
I learned the hard way to better manage my time and resisted the temptation to put in more hours since I have familial priorities too. Most often, I failed.
It does not help that there was no Zoom back in 2015. Every meeting has to be in person. That takes away more time I needed to run the business.
A few years later, I folded.
Fast forward to 2022, I'm back to being a solopreneur running a one-person marketing agency. And I intend to keep it that way until the end of the year at least.
The challenges remain the same. Pulled in all directions, overwhelmed by requests coming in at the same time and the allure to just do overtime to make it up.
With my 2015 experience, the way I manage now is significantly different. And I condense it to the following:
I work out of a timetable. This way I know what I should do at any scheduled time and intentionally ignore everything else.
My price is higher. Pricing is tough as we tend to underprice ourselves given the curse of knowledge. But there are people who are willing to pay top dollar for true value if you can deliver. By pricing higher, I can take lesser assignments, fulfil my financial obligations and continue this journey without going bonkers.
Use automation and apps to outsource the mundane. If you have not read my productivity guide, you can get it here.
Influencer status. With 32k followers on LinkedIn and periodic spotlight on mainstream media, trying to make the sale is easier than before. (I'm putting together a course on how to succeed on LinkedIn)
If you are personally keen to explore solopreneur, I will be happy to do a chat and share more about my experience so you need not reinvent the wheel in your own attempt.
Just drop me an email to let me know.
Have a great week ahead!
As always, if you don't find this valuable, you can permanently unsubscribe at the bottom of this email. If you like it, tell your friends to subscribe here.

This issue is brought to you by Remote.com:
---
When you have an unwritten rule of hiring just the young and aggressive, you get the diluted talent that everyone else has picked through.
Think about it – the cream of the crop would have gotten a job even before graduation.
The next echelon would be hankering for the sexy companies in the market (e.g. investment banks, tech giants).
The balance is your only target pool. What are the chances of getting a Star Performer from that sample size?
---
📱Software/App Recommendations
Enhance low-resolution images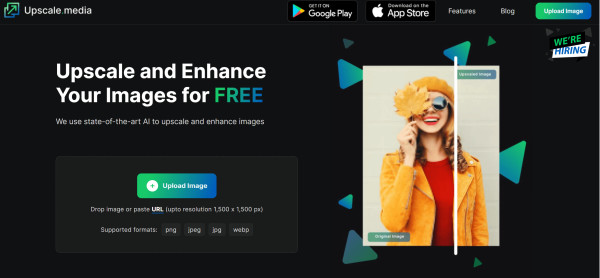 I lost count on the number of instances when I found the image I needed for my PowerPoint, but only the low-res pixelated version that would look horrible when blown up in presentation mode.
Instead of wasting more time scouring for a better image, you can use Upscale to auto-enhance the image.
This app has saved me many times, stopping me from going through the Google Image rabbit hole.
---
(80% completed)
Renovation still happening upstairs but I manage to sneak in time to do some recordings. The bad news is I use those times to re-record my previous batch of videos as the output was bad. I selected the wrong microphone during production and I could barely hear myself.
So I'm somewhat back to square one. This is why it is still showing 80%. But I'm determined to push through and get it done by this weekend.
Teachable account is already up so I'm just pending the videos to upload.